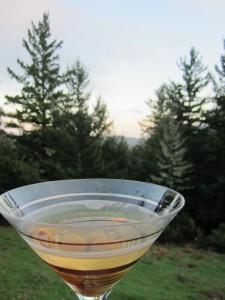 Why Prayers and Cocktails? I named the blog Prayers and Cocktails because I wanted to feel like I was writing a blog along the lines of a church's small group meeting. With cocktails. Do you know how many more people would attend small groups each week if cocktails were served? Or how much more fun small groups would be?
Maybe in your church they don't call them small groups. In my church they call them "care groups". As far as I know, they do not serve cocktails. I have a toddler and live in the Boonies so I do not go to small groups. Regardless of cocktail service.
But you don't always talk about church-y stuff– I will probably never talk about church-y stuff. At least not with a straight face. You see, I'm not very church-y.
Okay, well then, you don't always talk about faith stuff– I hosted a small group in my house one time. And we talked about life and faith and how the two mixed or didn't. We talked about our jobs, our friends. We talked about our mothers.  None of us were married, so we also talked about boyfriends. Or the lack thereof. And sometimes we just watched "Survivor". So, here, it will be like that. However, I don't watch "Survivor" anymore, so I won't be talking about that.
And don't forget, we're serving cocktails.
Do you have a drinking problem? Not that I know of. I do have a lot of other problems though. Drinking doesn't happen to be one of them. Thank you for asking.
A few claims and disclaims…This blog (and hopefully, my life) is full of faith. Though, certainly not perfect faith. I'm not trying to denounce or convert. I do not mean to offend, but am old enough to know that my intentions don't always play out. So, in advance, I apologize.
I do not ascribe to a certain denomination, but certainly have been influenced by the churches I've attended (and the one I attend now). I am not a theologian. I am not an expert on anything, but it won't stop me from giving an opinion about everything. Though, unlike some other opinionated people, I like to hear others (sane and unhateful) opinions. Feel free to engage.
It is  the simplest and complex-est truth that I believe in Great Big Amazing God and do my best with that  each new day.