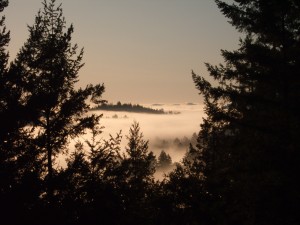 You now the phrase "grasping for straws"? Sometimes finding gratitude can be like that.
Over 12 years ago, I had a really terrible personal situation unfold and I was not thankful. At all. And to try and come up with an angle of gratitude on that situation would be desperate and, well, dishonest. I'd be lying to you.
Except.
Except this woman saw me sitting on a bench, crying, and approached me to see if I was okay. And she talked me through the worst of the emotions so I could regain my composure. She made a big difference that day, and I was grateful for her pausing in her route to check on me. And I was grateful for her words and consideration that helped me so much.
That terrible situation doesn't seem so terrible in retrospect, but that stranger's generous spirit seems just as special. And I am just as grateful now as I was then.
And then I went to Safeway to buy a Diet Coke and there was a couple of people collecting food for the needy out front. I took a basket and FILLED it with groceries and then walked out front. I walked up to the couple and said, "Look what I have for you."
I pulled out my single soda and gave them the whole basket.
Because as tough as my situation was that day, I could be grateful I didn't have to worry about groceries. Or the light bill. Or a roof over my head.
And then again, maybe it was because seeing the gratitude on their faces gave me something to hang on to until I could get more on my own face.
Yes, sometimes we have to grasp for the gratitude. But it's worth the effort.