I'm in love.
It's the longest love affair of my whole life. It started in high school and continues to this day. At first, I thought the love was one sided, but my love keeps showing up so I'm beginning to think it's mutual.
Costa Rica
It started in Freshman Spanish at Saugus High School when the little country with the name Rich Coast just beckoned from it's nearly neon green place amongst the royal blue oceans on the window shade style maps. Then, as a Sophomore I lobbied my parents hard to be part of a foreign exchange program and my #1 choice was Costa Rica. I didn't get to go so Costa Rica was also my first taste of a love denied.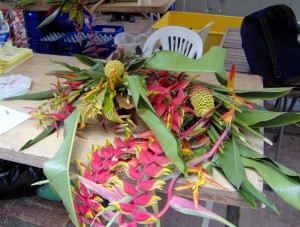 But it wasn't enough to make my love go away.
More than a decade later, the church I was attending scheduled a mission trip to Costa Rica. And of course I signed up. I was not about to miss it. The important part is the when of that trip. A love of a different sort had ended. The break didn't just affect my heart. My whole life felt broken. I struggled to get my equilibrium back. The timing of that trip to this exact place I had loved from afar felt like a gift from God. It was a sign that life would move on, that good things could still happen.
That Light could come again after so much Dark.
Not only that it could, but it would.
I cried a lot that first trip because I was constantly seeing so much beauty and goodness. The standard greeting of a kiss to the cheek. The riotous green and trees blooming in purple and orange. Chicken roasted with coffee wood. A church made from cardboard that had to be rebuilt every few months when the rain storms finally dissolved it. A love for God that had nothing to do with what God would do in return.
Less than a year later, I was working as a grant writer and as part of a contract went to Costa Rica again. During this second trip, the opportunity to move there presented itself. I was riding shot gun with Lillian Solt (the director of CEDCAS) and she was talking about needing a program developer and English teacher in the rural areas she worked with. Rural as in no telephones. Residents only had indoor plumbing for two years.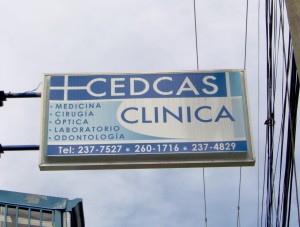 I was in her Forerunner, the window down, the thick warm air streaming over my hand as I let it surf the air currents. "You could do this," came from inside  so clearly, so close to auditory I felt my hair near my ear move with the whisper.
And less than six months later, I had given up the lease on my condo, put everything I couldn't sell in storage and Gorgeous Gal and I headed to Costa Rica.
It was a few months.  The love affair was on and passionate. I was a goner. And my life would never be the same.
I returned to the states months later and regularly overstated how long I lived there because it was impossible for people to believe how a relatively short love affair could so profoundly change my life. How could I believe so completely in love after so short a time?
Those three trips, each in their own way, helped me to know things about myself at my self's deepest level. It brought me to my center. To my core.
I learned the heart will heal, that God speaks, that life is always moving with a forward momentum.
Costa Rica helped me zero on what was important about life. About myself. About God.
It showed me Beauty like I had never seen it. Poverty too.  Prejudice. Tortilla making. Spanish. Family. Friendship.
Lessons God had been giving me for years, with gallo pinto for breakfast and wild orchids and daily rain storms, I could finally learn. Lessons that were as sweet as the mangos we climbed trees to pick. As scary as the strange bugs and as challenging as the measles that had me quarantined.
My tryst with Costa Rica was more. It was True. It was Love.
…and the love affair didn't end there. More in next week's post…