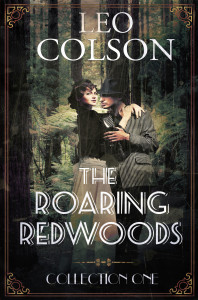 I've put episodes 1-5 into one book which is now available in PRINT as well as e-book. And if you buy the paperback you can get the eversion for just .99 (Amazon).
And all those authors who talked about how fun it is to hold an actual book? They are RIGHT!
Collection Two with episodes 6-10 will be out May 25.
Both collections went through another edit but no story details were changed. The supplemental materials in the episodes are not included in the Collections, but that information is here on the website should you want to browse.
For those reading each episode, #9 will be out in just a matter of days and #10 will soon follow. And that will be it. I'm excited and wistful all at the same time. It's been a great project.
You can order the Collections off amazon, nook, kobo or iBooks. Or all four if you're so inclined. 🙂
Reviews are appreciated!