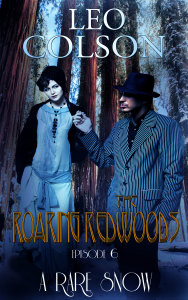 I feel semi-guilty admitting I do not normally read historical fiction. But there are some exceptions. I like fiction that was contemporary when it was written- in historical times. So I like Austen and Bronte, Hemingway and Fitzgerald.
But I do not regularly seek fiction written today about times long ago. And here's a few reasons why:
I don't want a history lesson. Some writers get so bogged down in the color of the strings of the corset or how the stove worked that I lose the interest in the story. I want the history to be effortless. If I don't know what something is, I'll Google it. If I want a step by step guide in hitching a horse to a wagon…I'll take a nap and get over it.
It's not historically accurate. I once read a novel about a risky surgery and somehow, the surgeon had a jar with moldy oranges he used to keep away infection (pre-antibiotics). Give me a break. Even when the mold from oranges was discovered to affect infection, it was not immediately known how to practically use it.
It's not relevant to today. Some historical fiction tells a story so strongly set in its time, I have no relation to it whatsoever. This is where the author is failing to tell a story universal, failing to make me relate or care. I won't make it through that book.
There are exceptions. I thought The Invention of Wings was very well done depicting complicated relationships between owners and slaves. I did think the ending was a stretch and rushed. The Guernsey Literary and Potato Peel Pie Society was excellent. I loved that the story was small and yet the horror of WWII was not lost in its small moments or humor. That is a gift.  Peace Like a River is flawless.
I do read a lot of historical nonfiction. I love it. I love journals and letters and biographies and essays and all of it. I buy text books and weird nonfiction books. I have one on child rearing from the 1930s that is startling in its good advice and yet embarrassing in its advice about corporal punishment. I have a book on the national parks from the 1950s with photos of people feeding the wildlife. What the what?
So, what's up with The Roaring Redwoods then? I personally think the period between World War I and World War II is one of the most interesting to study. There was a confluence of events in world politics, race relations, the economy, and technological achievements (aviation, radio, film, cars, etc) and yet how with all that did we (mankind) not figure out not to vote for Hitler and avoid World War II? Even just one issue is compelling. Prohibition for instance. How on earth did that happen? It was a disaster from day one. And lasted for 13 YEARS.
I also really liked Downton Abbey and Boardwalk Empire and thought the Santa Cruz Mountains would make a great TV show. It is so beautiful here and the history is unique given its proximity to San Francisco and the coast with these ancient trees. In the 1920s, the second growth forest was filling in the clear cutting of the 1800s to resemble more of the landscape I see every day. The intersection of lumber and tourism made for some great stories (true and truthy). And the Brookdale Lodge is famous around here. She is our fading grand dame with movie star glory, ghosts, creekside dining and rooms with walls that ache to tell you what they've seen. The parties there ARE legendary. And, as a writer, I wanted to try something different. I had friends trying different genres and I thought I'd give it a go.
So all those threads started knitting themselves together into this story about Helen and Joe. Helen, the local who isn't sure she belongs. Joe the interloper. The interloper that fits in and interferes, all at the same time. A story of one who believes in rules and one who…  well, doesn't. The story of Mei Xing, born in the US with fewer rights than Shaw, the Scot who has just arrived. Mei Xing with a dream she can't name but comes true. Shaw with dreams that never work out the way he thinks they well. And as the line goes: