Episode 8 — Rush— is out! (Kobo, iTunes, Amazon)  So, let me pause to say here EIGHT!!! Only two more. It's been such a… (I want to say Rush so bad right now)…such a great project to work on. It's an ide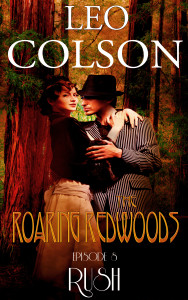 a I had for years and to actually tackle it and have it to turn to as other parts of my life needed a break— I love writing it.
I've had readers tell me such lovely things and I've learned cool stuff and met great mentors… I know, I know— it's not over. It's just…EIGHT!
So, let's talk about Rush.
—SPOILERS SPOILERS SPOILERS—
I was really sad to interrupt Helen and Joe's honeymoon. I had a great trip to Hawaii planned for them. They were going to stay at the Royal Hawaiian- nicknamed the Pink Lady.
I did some research on popular travel in the 1920s to select Hawaii. Florida was one option, but I didn't think Joe would want to be out there since Al Capone was hanging out in Florida in the late '20s as well. Europe was a possibility, but they didn't have the time to make a good tour of Europe. I also think Europe would be a bit chichi for Joe.
Seems like a Whitaker thing, doesn't it?
But, alas, they don't get to go.
They do have a week in San Diego at the Del Coronado. I used to live in San Diego. We never stayed there, but drove out to see it, visit it. Drool over it. It's gorgeous.
I went to Kauai for my honeymoon. It was lovely. I had been to Costa Rica before so it wasn't that I had never seen a tropical place, but Hawaii is special.
Glad no gang warfare cancelled that trip!
Hope you enjoy Episode 8!
HEY WAIT>>>> Do you see the new orange box? There on the right?>>>>
I've started a newsletter. I'll be sending it out only 4 times a year and never will share your info. ALL  subscribers all eligible for special giveaways I will do with each issue. Plus there will be news about what's happening with writing and…well, and stuff.
Here is the fi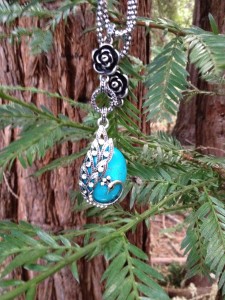 rst give away! A 20s-inspired necklace. There will be something else with it (that's pretty awesome), but I can't tell you about that yet…
So sign up for the newsletter.
Enjoy episode 8! Thank you!