How do these Hurricane names get picked? I know there is a list and it's alphabetical, but Harvey? How can something named Harvey be this destructive?
I was in the play Harvey. It's about an imaginary rabbit.
Over the past couple of days, I've been asked several times if I'm still moving to Texas. If I'm moving near the storm's path… I've answered those inquiries briefly:
Yes, I'm still moving there.
No, we're not moving near Houston (I do have family there so prayers for them and everyone very much appreciated).
But there's more to it and so here's my answer in full:
Yes, I'm still moving to Texas.
Why? Because I didn't make the decision to move to Texas for the weather. Nor would I decide not to move there because of the weather.
If natural disasters drove my moving decisions, I probably wouldn't have been back (from Texas actually) to Northern California after the 1989 earthquake. Not only did I come back, I moved within a few miles of the epicenter. Go figure.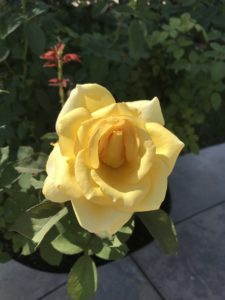 Regardless of recent events, Texas still has everything it had when I made this decision last Spring.
And in some ways, this storm has confirmed my decision even more. The stories of those pitching in. Of rescue. Of bravery. Of survival. Of faith. Of neighbors. Of humanity. Of going through the worst and coming through the other side.
Sounds good to me.
Donate to help: